I am a proud member of the evintage society and we decided it would be a fun idea to tag each other's blogs! I've been tagged this time by
Pin-up Glam to Groovy Kitsch
1) WHAT ITEM DO YOU CURRENTLY HAVE FOR SALE THAT COULD HAVE BEEN WORN IN A MOVIE?
Film Noir is one of my addictions, besides vintage clothing, of course, so this incredible 30s BLACK LACE DRESS!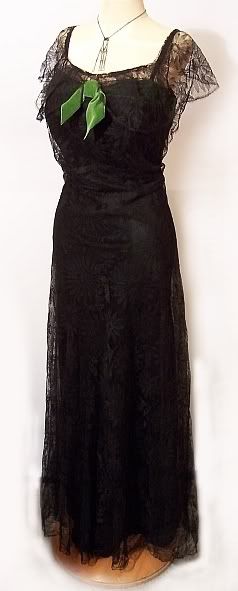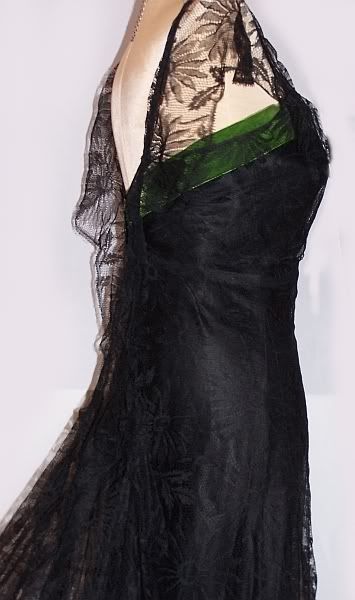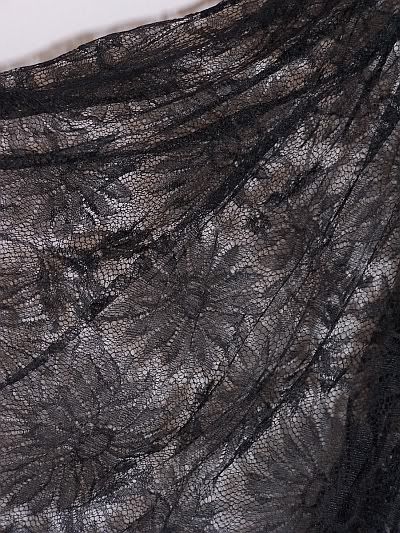 2) WHICH MOVIE STAR DO YOU SEE WEARING THE ITEM?
oooh! the fabulous Louise Brooks, of course!
& IN WHAT MOVIE?
Pandora's Box
3) WHAT MOVIE STAR QUALITIES DOES YOUR ITEM HAVE TO MAKE IT PERFECT FOR YOUR STARLET?
This dress has that old black magic, romatic breath-taking in a net of lace, it is cut on the bias so it falls on the feminine form with grace. The lace is gathered in a bustle effect at the back worthy of a red carpet appearance.
at
figure8studio
Always great vintage from eVintage members.
evintagesociety
Next member on the tag is
Penelopepup's Vintage Blog