Deborah Burke of Stamford, CT turned down a $500,000 offer for the dress that was worn by Marilyn Monroe on the 1962 film Something's Got To Give on the show Final Offer that aired on the Discovery Channel June 15th. I watched it and cheered her on for sticking to her guns all the way till the end. Do you think she made a mistake?
I've been reading comments that she should have taken the $500,000 offer. That what she paid on ebay hurt her chances of getting a fair offer...
I often hear that I could sell some of my high end pieces quicker if I priced them much lower but I know what they are worth because I pride in doing diligent research and give them exceptional care. I would much rather let someting sit than give it away. Sooner or later someone comes along that appreciates it as much as I do and recognizes its true value.
This particular dress's provenance is well documented as stated in Final Offer, every rose's leaf, every petal, bead...if that were not the case Ms. Burke would have never received the 500K offer in the first place.
In the program one of the bidders stated what she paid will hurt her. Why should the chances of what she paid hurt what the item is really worth? Just because I find an item in, say an estate sale, and at a later time decide to auction it...what the item is truly worth should not suffer because of what I paid. If anything, we love hearing stories of people finding treasures in the attic. We celebrate it. Just watch Antique's Roadshow and see for yourself.
This was a time in Marilyn's life when she was at her most beautiful.
The folks in the show Final Offer are middle men, not colletors. They had to low-ball Ms. Burke in order to make a profit from the sale of the dress. Owning that dress would have certainly brought their stores attention, notoriety... but are they passionate about Marilyn Monroe or vintage clothing? I'm willing to bet probably no.
Marilyn Monroe's name has a serious following of collectors with very deep pockets. I am confident that Ms. Burke will be able to sell that dress for the minimum of $800,000 for the dress worn by Marilyn weeks before her death.
Edit ~ I received information that THE Deborah Burke behind MM's dress may be lady behind Antique Dress. For years I have looked up to this lady. She is what lovers of vintage and antique fashions strive to be.
I also forgot to mention that there was a Documentary about Something's Got To Give where the making of the dress was documented. The bidders of Final Offer were fully aware of this fact as well.
Go to this FB video and watch Deborah in her home with her collection of antique clothing. Swoon!
Not Marilyn's but of the same decade and similar style in our brand new shop...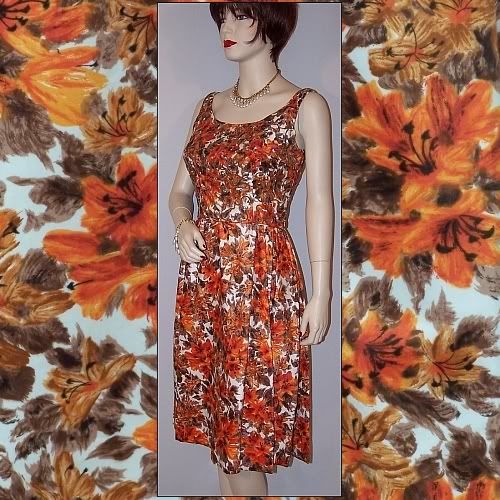 As you were.