My vintage Holy Grail is not lingerie but if I were to ever find something this special I think I would faint.
ebay listing for Vanity Fair gold set
How lucky we were in those days that someone could slip into such luxuries. Wear 24 carat gold against the skin without stepping foot in a jewelry store.
So sexy!
From the seller's description it feels as soft as it looks. Im hoping the seller does really well with the listing, it is a true treasure. At the time of my posting, there are still two days left to bid.
update 12.16.11 - An excellent ending.
The holiday season inspired me to lift the tissue from my lovely vintage fashion pieces.
Gold Brocade Wiggle Bombshell Halter Dress & Jacket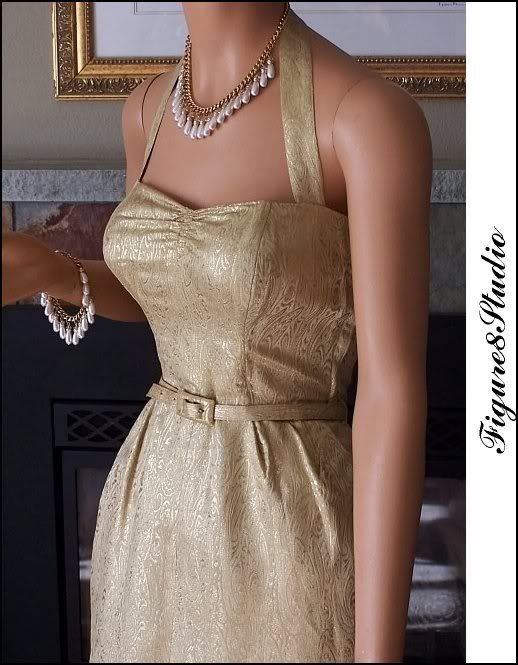 SOLD! - Vintage 60s Metallic Gold Evening Swing Trapeze Coat




I imagine a very special someone wearing them with the "Cloth of Gold" Vanity Fair under garments.

Now Im in the mood for Shirley Bassey singing Goldfinger...

There are many Goldfinger youtubes in existense some from back in the 60s ...till now. All fabulous. I chose this one because I can hear the needle on the vinyl.