It is already October yet I'm still trying to get through my September issue of Vogue Magazine. They say it is the biggest one ever. 916 pages. 4.5 lbs! Im glad we replaced our mailbox to a sturdier steel one from the old aluminum one with the deteriorating post which would have certainly toppled over from the weight.
Vogue's September issues of 08, 09...seemed pitifully slim compared to this one. It was almost as though the fashion industry was ashamed to flaunt opulence and style within such an economically repressed climate.
The Washington Post published an article titled "Vogue's September issue: Boosting the spirit and economy in one fell swoop"
I almost squealed when I opened the foldout cover which includes two additional vintage Vogue covers, one from November 1, 1949 "Fashions For A Man's Eye", the other from December 17, 1892.
It is replete with ads, as the September issue should be. I mean, how else could designers show off their collections? I prefer full page instead of tiny thumbprint images on one page.
L'OREAL's "Flashback Forward" depicting fashion decades. I wore a similar green dress at a fashion show in NYC in the 70's, thankfully without the furry sleeves.
With mom and two girlfriends toasting at Club Leviticus in Manhattan wearing the dress.
The trends; bold beaded treatment, big chubby rhinestones from Prada, Nina Ricci, Givenchy and others including Louis Vuitton. Bold hats by Louis Vuitton, Marc Jabobs. Exotics; Alligator, Leopard, fishnets, rich dyed velvets from Ralph Lauren, Lanvin, Brahmin, Louis Vuitton.
Prada
Chloe Sevigny for Miu Miu
Isabella Rossellini for BVLGARI, her skin as luminous as ever!
Ewan McGregor for Belstaff.
Peplums are back per Etro, Lanvin, Dior, Burberry Prorsum; modeled by Chelsea Clinton and others.
Lanvin's Peplum revival
Remember jumpsuits? Both Escada and Valentino each had one featured.
Purple iridescent disco platforms from Via Spiga.
One of my favorite collections is Etro with its signature paisleys, laser cut net gowns. Here are some shots from the runway that were included in the issue's ads.
I'm in LOVE with this coat.
The other, Louis Vuitton who opened the collection with a train station complete with steam engine.
About halfway into my issue I paused to read and was touched as author Ann Patchett shared her Eulogy for Rose. The Sense Of An Ending.
"Two days before my dog Rose died, I put her in the stroller and pushed her down the sidewalk," author Ann Patchett wrote. "When my friend Norma bought Rose a dog stroller the summer before, I hadn't wanted it, but feelings of idiocy were quick to give way to Rose's obvious pleasure."
Hear her talk about Rose in this interview.
'Dog is My Co-Pilot' Anthology of Literature Inspired by Our Four-Legged Friends
On that page, you can also read "This Dog's Life" the story originally published in Vogue magazine March 1997, the first time Rose appeared in Vogue.
I hope to finish it before the end of the week!.
★  ★  ★  ★  ★  ★
  A collection of 80s vintage currently available at incredible prices.
EvolutionVintage - Beaded Sweater Dress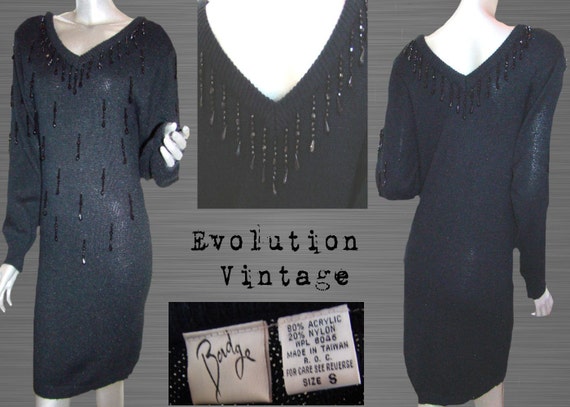 soulrust - Maxine Hat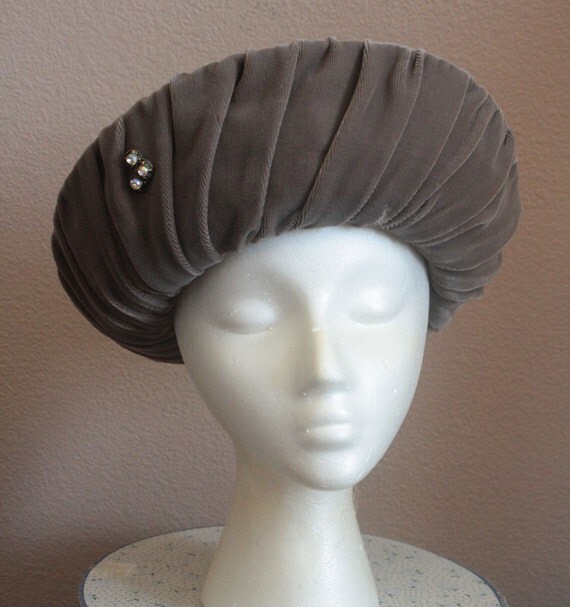 EvolutionVintage - Backless Cocktail Dress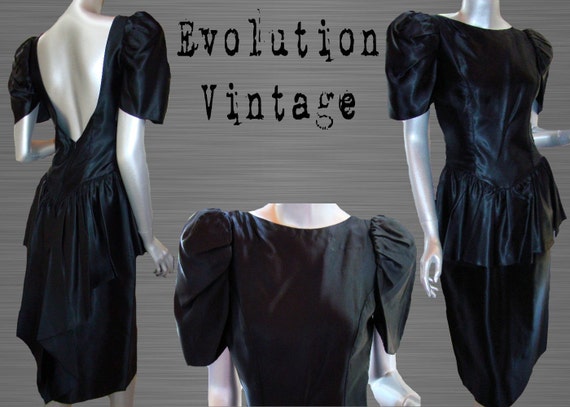 rubyinthedustvintage - Taffeta & Velvet Jacket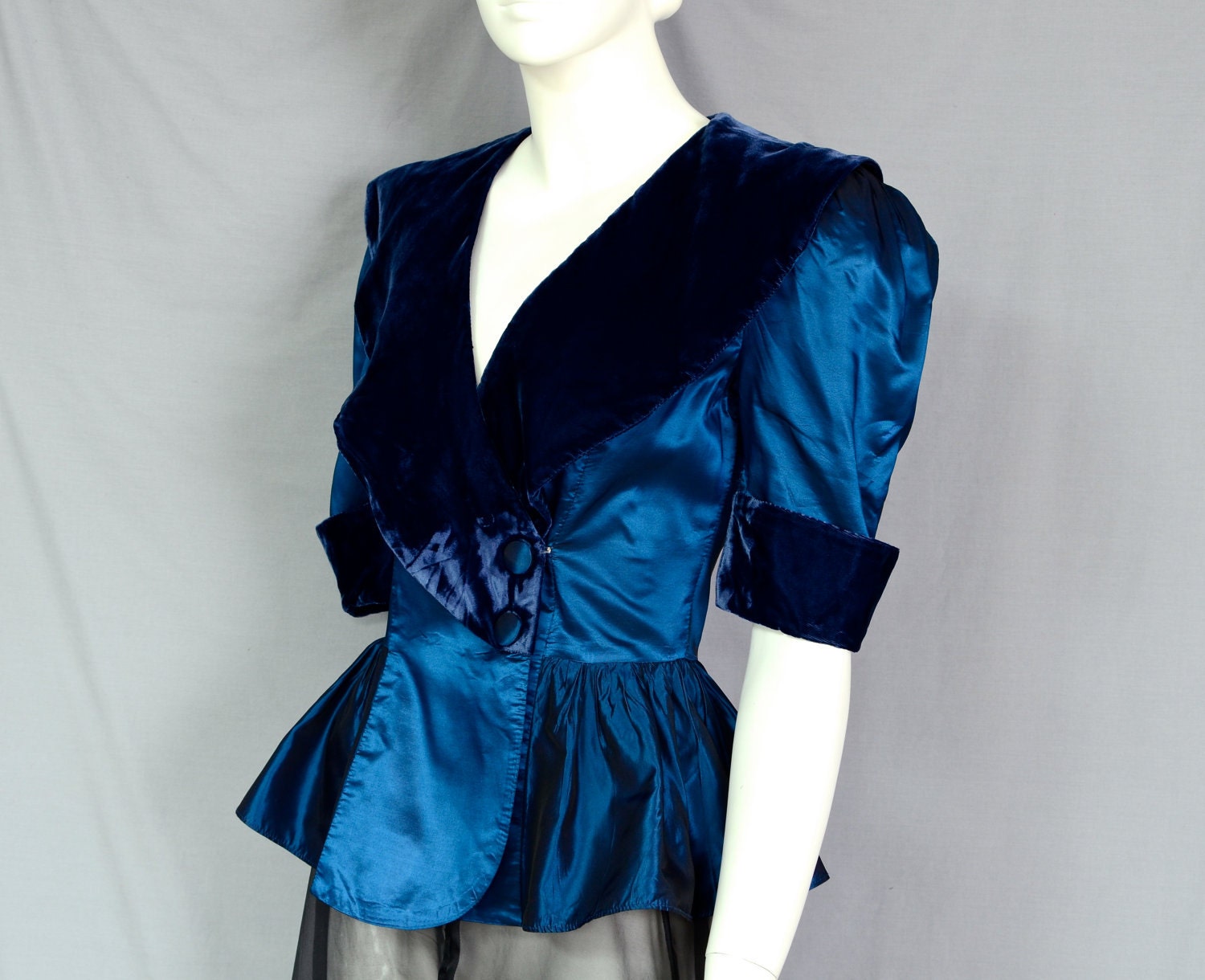 LilBlackDressVintage - Disco Jumpsuit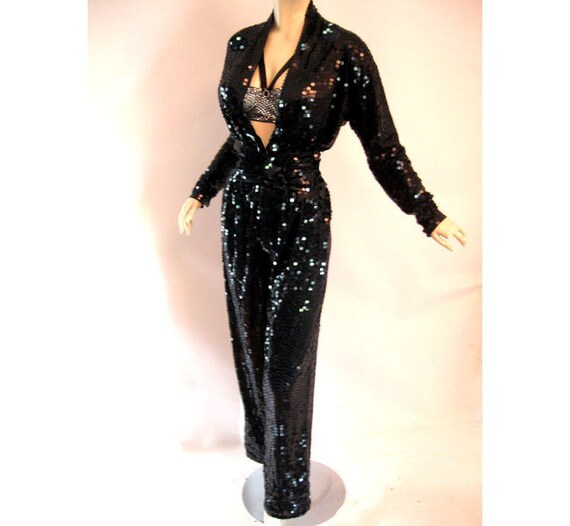 vintagedaisydeb - Glam Sweater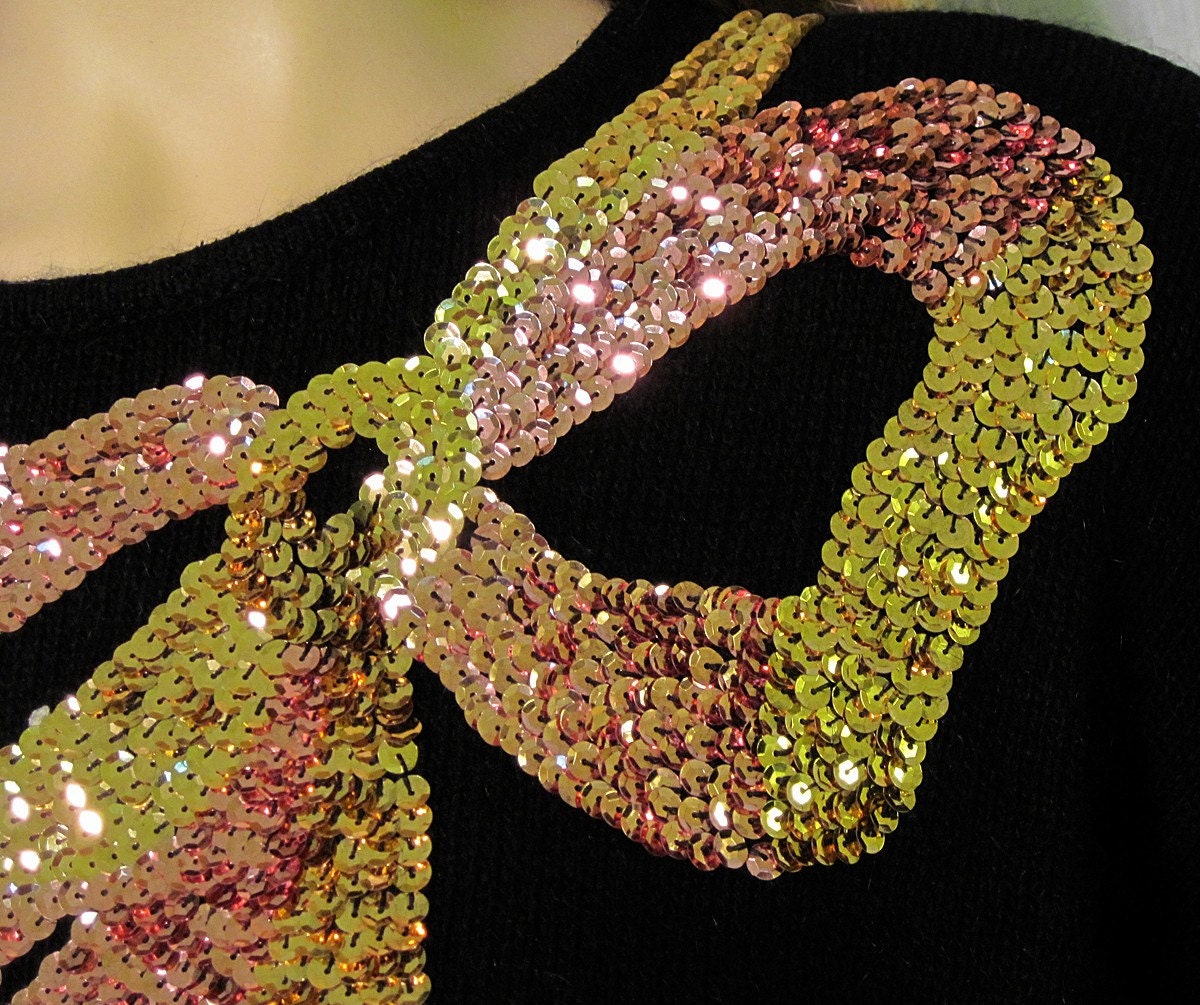 slapsymaxi2 - Velvet Jumpsuit
goodnplentyvinty - Yellow Peplum Suit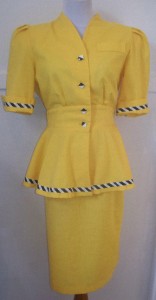 SOLD! vogue_vintage - Beaded Sweater