We would be so honored if our friends, readers, clients..would take one minute and vote for us for Top 10 Vintage Store.
The past 2 years we made the list and would love to proudly wear the badge another year.
To vote simply click on the image to Lulu's Blog, scroll to the bottom of the page where it says "Comment" in red letters. After you click on 'publish' the blog will hold your comment in moderation.
Please do not vote more than once. Only one vote per household. That is all.
Easy!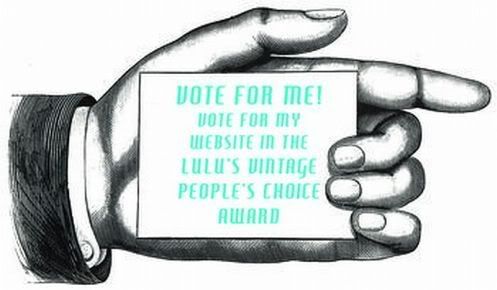 Thank you for your continued support!♥